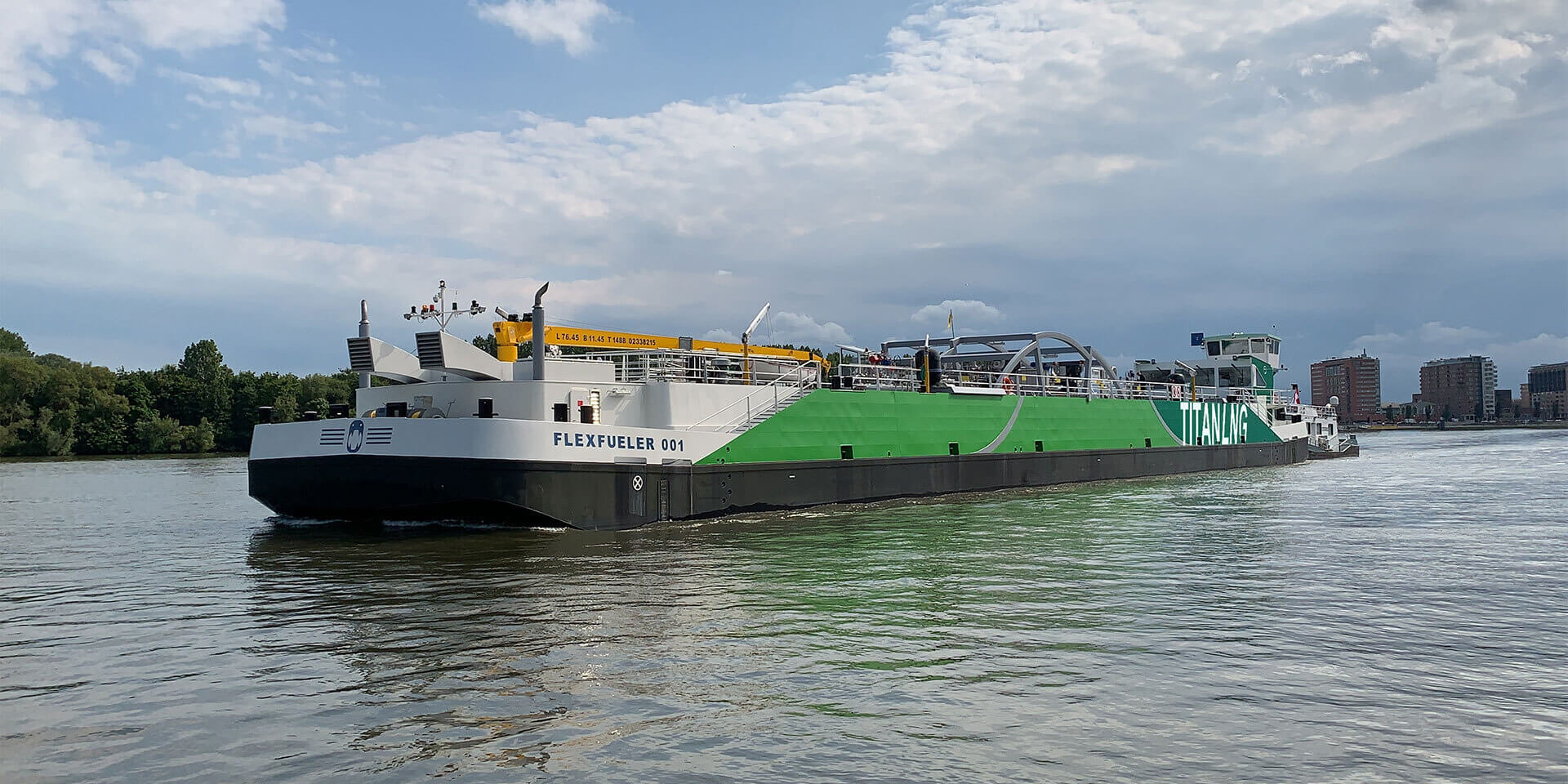 New floorcoverings have been supplied for the LNG bunkering ship – FlexFueler001. An A-60 floating floor has been supplied for various areas, with on top different floorcoverings such as vinyl, epoxy and PU resin floors. Areas on the two decks have been transformed into livable cabins, clean wet rooms, and a functional wheelhouse.
The client opted for vinyl flooring in multiple areas. Vinyl has an outstanding durability and is maintenance friendly. The product is made with an innovative technology that creates a glass hard surface. Furthermore, the vinyl floors applied are of course provided with an IMO certificate. To ensure safety at sea.
About the LNG Bunkerponton
The LNG Bunkerponton – FlexFueler001 is designed to have a fixed location to supply inland waterway vessels. But the ship can also be navigated to larger sea-going vessels and safely supply LNG while they load or unload their cargo. FlexFueler001 therefore minimizes costs and maximizes operational efficiencies, while unlocking access to safe and quick LNG delivery in the key ARA region.