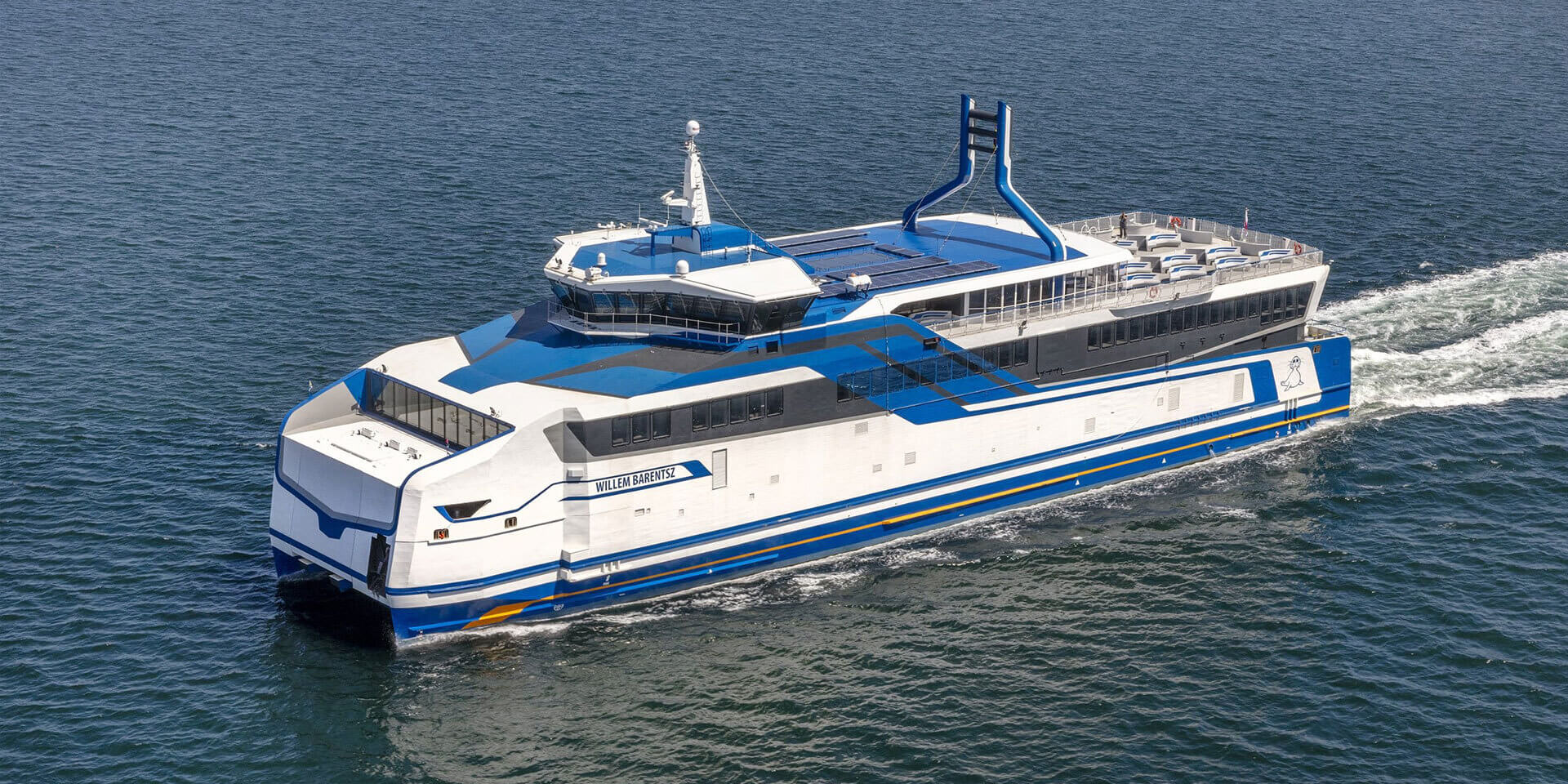 For Shipping Company Doeksen, we provided different IMO-certified flooring solutions for two of their LNG Catamarans. The ships will be deployed on the ferry connection within the Dutch Wadden Islands archipelago. Doeksen has chosen products from the Luxury Vinyl Tiles (LVT) collection.
Perfectly suited flooring
Luxury Vinyl Tiles are perfectly suited for areas such as public areas or bridges. With its high-performing ionic silver additive in the floorings wear layer, it becomes an utmost hygienic surface for your public areas where bacteria cannot thrive. For this project, they used stripping to complete the floor and give it a unique style.
About Shipping Company Doeksen
Shipping Company Doeksen is a family business which has been in existence since 1908. They have been providing the ferry services between Harlingen, Terschelling and Vlieland since 1923. They transport approx. 785,000 passengers across the Wadden Sea per year on their fleet. Consisting of car ferries and fast catamarans.