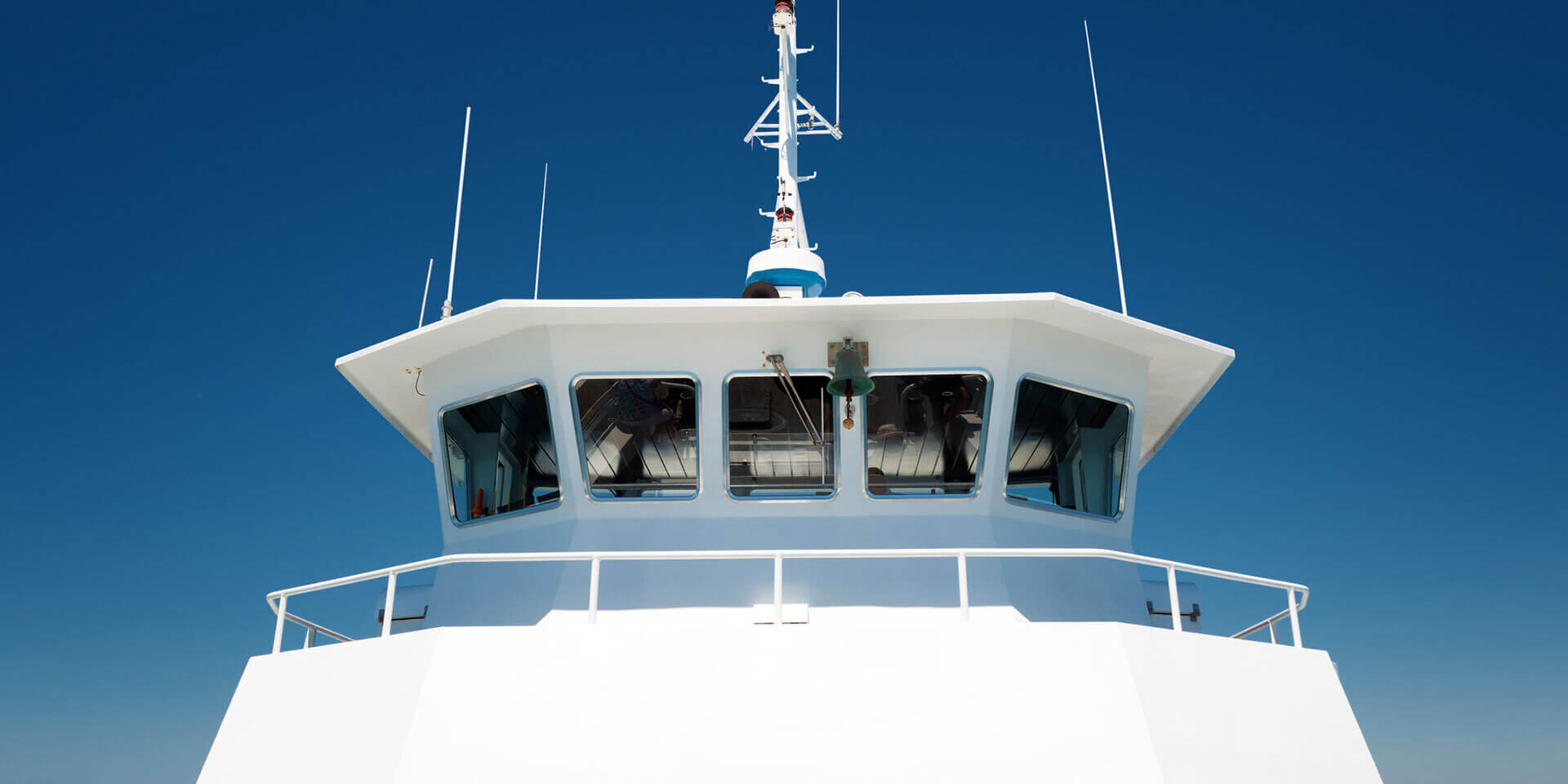 The bridge is an important place on a ship. It is where the ship is steered from. A range of instruments are used to ensure that the boat sails safely to its final destination. The bridge is also a place where the floor endures a lot of wear and tear. For example, it is more likely to comes into contact with water and people often walk across this floor with safety footwear on. Which IMO certified floor is the best one to use for a bridge? Let us inspire you.
From high to low
On ships, there is a good chance that you will encounter a computer boost on the bridge. Under this elevation is where all the equipment's cables and cords are concealed. It is not convenient to cover this floor with floor covering that ensures that you can no longer reach it. Carpet tiles are therefore a good solution for a computer elevation. These are always easy to move.
Luxury Vinyl Tiles
Are carpet tiles not quite what you are looking for? Then the Luxury Vinyl Tiles collection from Amtico Marine is something to think about. This collection consists of premium designs that give you the opportunity to create something completely to your own liking. Luxury Vinyl Tiles are produced according to the highest safety standards and give the floor a real wood look. The Luxury Vinyl Tiles are widely used on the bridges of cruise ships, super yachts and river cruises.
Sturdy, robust and natural material
The Norament 920 collection is suitable for designs in which sturdy and robust materials are central. This rubber floor has studs, which provides extra grip and safety on the bridge. The Norament 920 collection is partly made with natural materials.
Complete your design
Are you considering which flooring is the best option for the bridge? View the information and technical aspects in our webshop. Good to know: you can request a sample of the product in our webshop, so that you can feel and experience what the product is like.