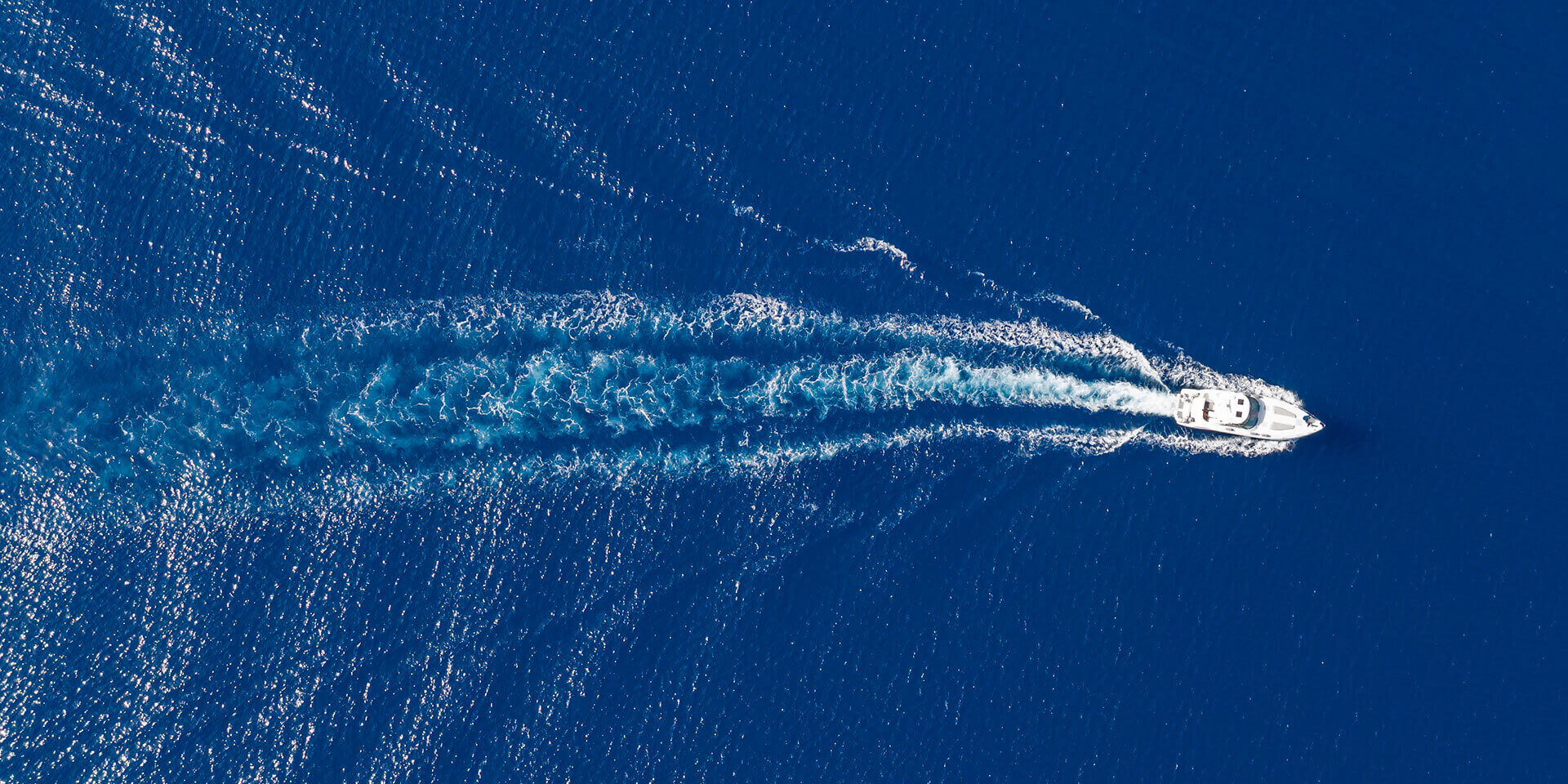 Wet areas on ships require extra attention. Are you busy witha suitable interior design, but still wondering about the best product for the flooring? The most important thing is for the flooring to be waterproof. The best option for a wet roomis resin floors. They are not only seamless, but also 100% waterproof and come with great anti-slip properties.
Maintenance-friendly resin floor

ing
Sikafloor Marine 530, 570 and 590 are our best-selling products for wet areas, and they come highly recommended! Resin floor systems ensure flooring that's waterproof and easy to clean. And, don't forget, the flooring from the Sikafloor Marine collection is all IMO certified.
Vinyl for extra anti-skid
Another option is flooring that offers a bit more grip and a small pattern from the Granit Multisafe collection. These vinyl floors feature a non-skid layer and a studded structure that provides extra grip. Bear in mind that, due to the studs, the floor is not smooth. This means it's a little more difficult to clean.
Sikafloor Marine resin floors and Granit Multisafe vinyl floors avoid any hassles with seams. They're ideal for wet rooms! After all, seams can let water through. And, especially in a wet area, it's nice to be 100% certain the flooring is waterproof.
Choose the floor

ing

for the wet room
Our products are all produced in Western Europe, which means you don't have to worry about the quality. When choosing the right flooring for your project, always consider the maintenance plan. Feeling inspired? Ready to request some product samples? This process is so easy. Just set up an account in our webshop and you're good to go.