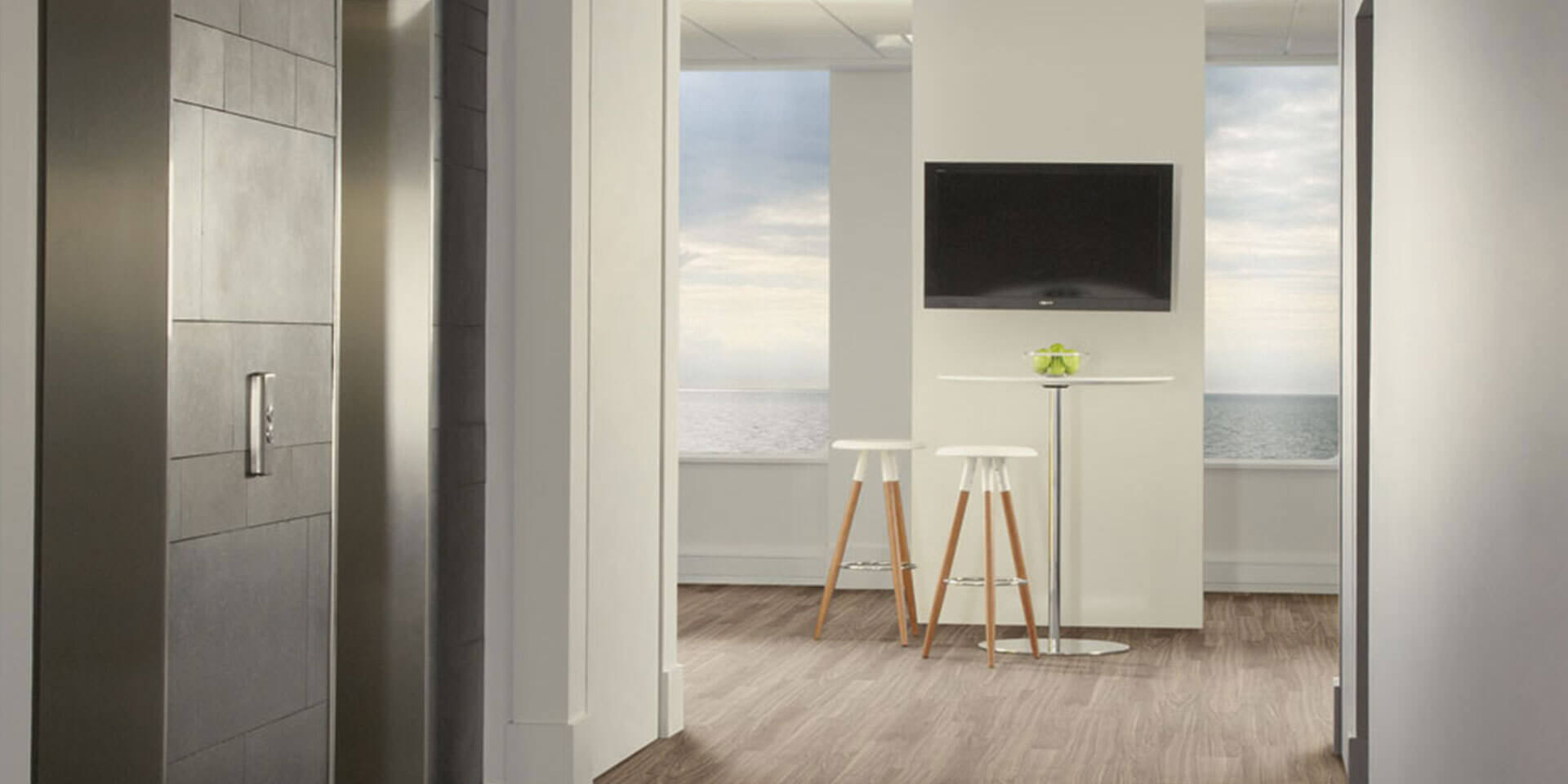 Corridors are arguably one of the highest-traffic areas on a ship. They connect all thespaces and ensure their respective accessibility. If there's a fire or other emergency on board, a safe corridor is vital. The flooring has an important role in this. Have you already thought about your interior design for the corridors?
Fire

-

retardant carpet

ing

in corridors
On cruise ships, river cruiseor super yachts, you often see carpetinglining the corridors. But you can't just use any type of carpeting for corridors. It's mission critical that it comply with parts 3 and 5 of the IMO certificate, because the carpeting has to be fire retardant. The carpeting solutions from the Axminster and Flotex FR collection are a great option for corridors. Axminster carpetingcomes in four designs that are standardly in stock. Flotex FR, withmore than 90 designs in its collection, offers abundant choice for youto find the perfect carpet for your interior design.
Floor coverings should provide functionality that suits the room and its use. Butthey also need to fit the design you have in mind. Both Axminster and Flotex FR allow you to design your own custom carpeting. Don't forget that this design process always takes a bit more time. So, if you are in need of a quick solution, we advise you to choose one of our in-stock carpets.
Entryway carpet

ing

for tidy-looking corridors
You want nothing more than to keep the corridors clean. Carpeting, of course, can absorb some dirt. That's why we recommend Coral Marine entrance carpeting for high-use areas. This carpeting is only installedin the first section before it's blended into another flooring solution. Coral Marine entryway carpeting is durable, strong and dirt-resistant. Entryway carpeting even helps keep the other on-board flooring cleaner.
Corridors on offshore vessels
Entryway carpeting is also a smart choice for offshore vessels. You're less likely to see carpeting in the corridorsof these vessels; it's better to use PVC flooring here. Flooring from the iQ Granit collection is regularly installed in the corridors of offshore vessels.
All flooring systems are available
Windeck has every product you need for a complete floor system. Visit our online shop for the full product range. All our products are manufactured in Western Europe, so rest assured that we offer only the highest quality. Prefer to see the floor for yourself first? No problem. Just visit our webshop, set up an account and request a product sample.