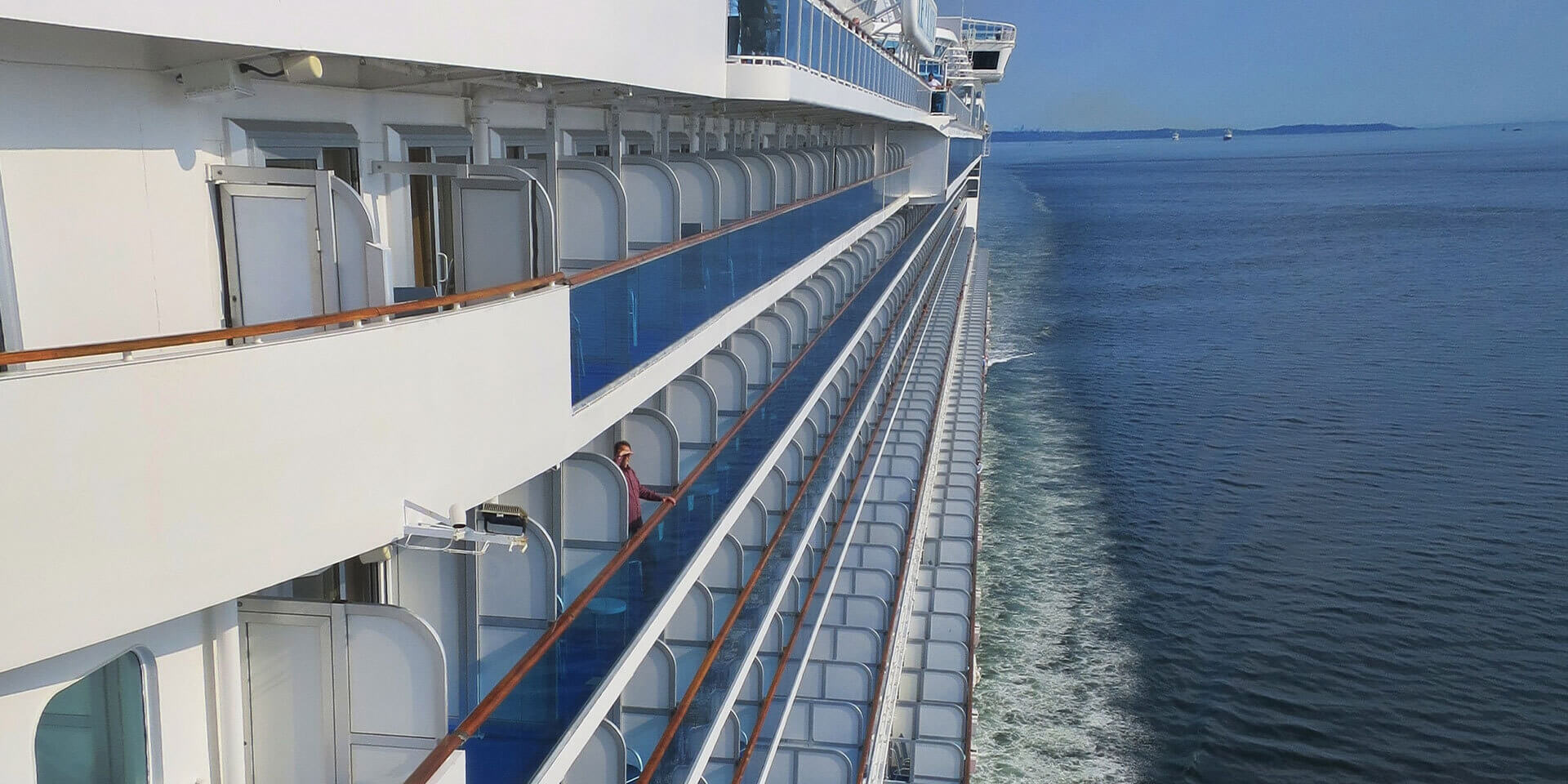 In the past, a cabin was provided with PVC as standard. That's now changed. People who are on a ship 24/7 want to experience the comfort and homey feeling of being at home. When selecting the right products, you're choosing which standards people will be experiencing on board. On all types of ships, comfort is increasing and you want to create a special design. Cabins often have a vinyl or carpet floor. Which flooring solution do you prefer?
Atmospheric carpet
To achieve comfort, you can use the Axminster carpet in the cabins of a cruise ship or superyacht, for example. In the cabins, we often see the tufted Axminster carpet. With the tufted carpet, you supply your own design, printed as it were right onto the carpet. Axminster's carpet is made of 80% wool and 20% polyamide. This combination ensures that it is very strong and wear-resistant. It also meets all fire safety requirements.
Carpet with high safety requirements
The carpet from the Flotex FR collection also meets the high standards of the IMO certification. With a wide selection of colors and patterns, you are sure to find a design that fits your interior design. What makes this product unique is that it is very easy to clean. You can use your own scrubber machines for this. Would you prefer to apply your own design floor covering? You can! You can make a custom design within the Flotex FR collection.
Carpet tiles
Do you think it would be better to apply a tile floor? For example, because it is easy to lay over the existing floor, easy to remove for access or easier to install? Floors that best meet these needs are the floors from the Torso collection. These floor tiles are available in various colors and we can also supply them as a wall-to-wall carpet solution.
A vinyl floor
A counterpart to carpet is vinyl. Good for use in cabins and available in various designs. To give the floor a unique look, you can choose to work with strips and incorporate them between the floors. You can also combine colors to create a warm atmosphere.
Crew cabins
The cabins of the crew also have to comply with more and more requirements. For example, since it's important that the quality be high, the flooring solutions have the IMO certificate and are available in a suitable design. We recommend using the Tide collection for these cabins. This is a beautiful collection in which a subtle wave pattern has been incorporated into the design. This floor covering is available in four colors and is easy to maintain.
Optimal comfort in cabins
You will find all the products you need to make a complete floor system in our webshop. Quality guaranteed. All our products are produced in Western Europe. Prefer to see the floor for yourself first? In our webshop, you can easily request a sample with an account.