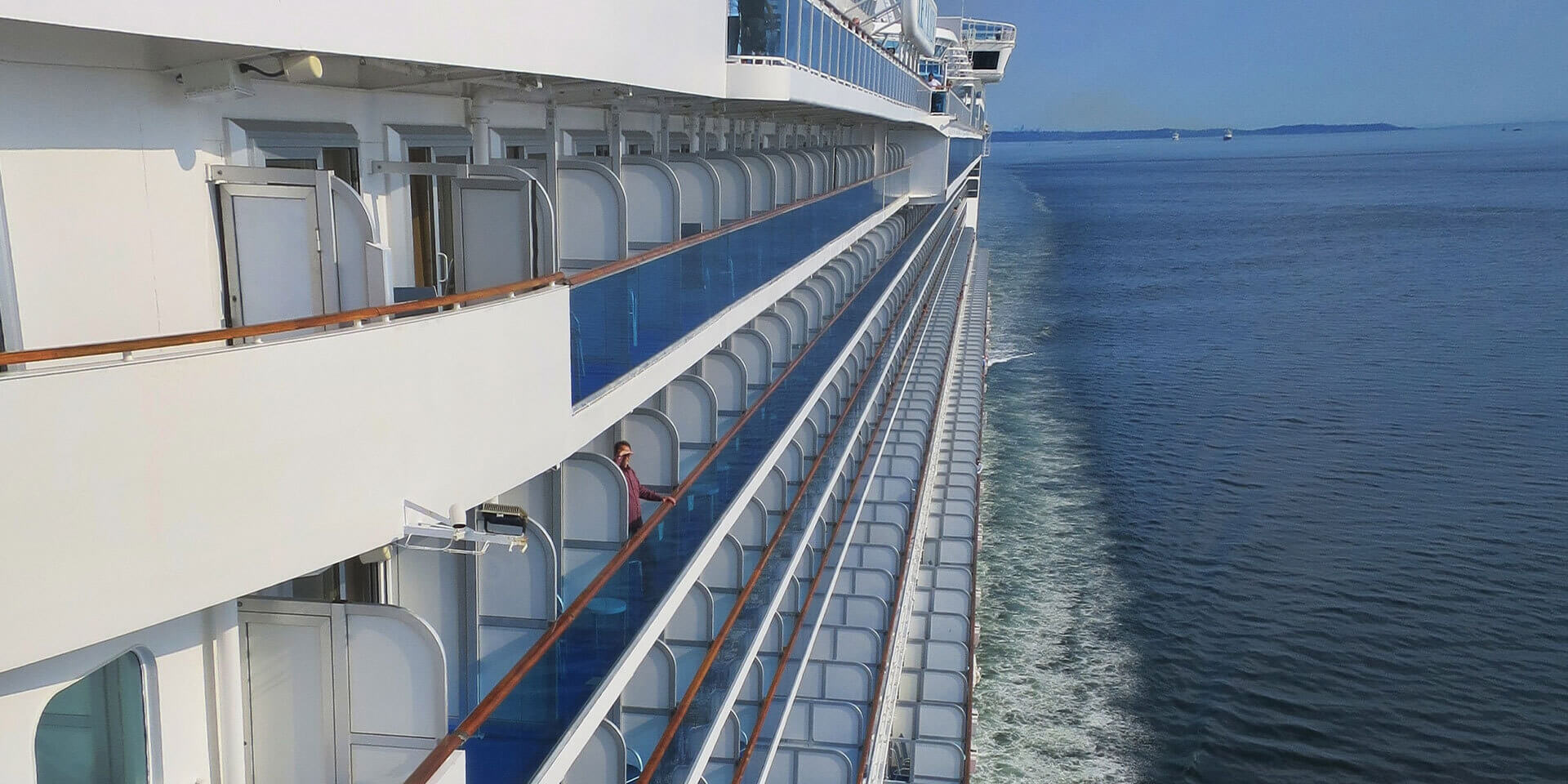 In the old days, cabin floors were mainly outfitted with PVC. Luckily, that has now been changed. Being on a ship for a long time requires a comfortable and homey feeling. When selecting products for an area, you're choosing which standards people will be experiencing on board. Throughout the years, comfort is increasing on all types of vessels and so the type of floorcovering in cabins. For this reason carpet is now becoming the standard in cabins. On the other hand, Luxury Vinyl Tiles can still provide a luxurious look to a cabin.
The luxurious Axminster carpets are produced with the finest wools, blended in-house from the most elegant and durable kinds of wool from all over the world. Axminster weaving technology is known for its outstanding beauty as well as the capability of rendering complex, crispy clear patterns, whilst providing long-term durability. This type of carpet is mainly used in cabins on cruise ships or super yachts.
Carpet with high safety requirements
Flotex Colour FR is a unique, textile, flocked floor covering, combining the cleaning properties and durability of a resilient flooring with the comfort, slip resistant and acoustic properties usually associated with textiles. With a wide selection of colors and patterns, you are sure to find a design that fits your interior design. What makes this product unique is that it is very easy to clean. You can use your own scrubber machine without a problem. Would you prefer to create your own design floor covering? You can! A custom design within the Flotex FR collection is possible.
Are you in need of a fast solution for your floorcovering? Carpet tiles are easy to install in one direction, require low maintenance costs, and can be replaced individually. Floors that best meet these needs are the floors from the Torso collection. These floor tiles are available in various colors, and can be supplied in a wall-to-wall carpet solution as well.
A counterpart to carpet is vinyl. Good for use in cabins and available in various designs. To give the floor a unique look, you can choose to work with strips and incorporate them between the floors. You can also combine colors to create a warm atmosphere.
Luxury vinyl floors are a great option for cabins. Various designs are available. The wood look is one of the most popular designs. To give the floor a unique look, you can choose to work with strips and incorporate them between the floors or create unique patterns. A warm atmosphere can be achieved with this type of floor.
Crew cabins must comply to more and more requirements. Shipowners are giving great importance to high quality flooring solutions with IMO certification in cabins. They seek for suitable designs for these requirements. A great solution is the Tide collection. This is a beautiful collection in which a subtle wave pattern has been incorporated into the design. This floor covering is available in four colors and is easy to maintain.
Optimal comfort in cabins
You will find all the products you need to make a complete floor system in our webshop. Quality guaranteed. All our products are produced in Western Europe. Prefer to see the floor for yourself first? In our webshop, you can easily request a sample with an account.